Carrington Recruitment was established when Director Tim Carrington saw the need for a localised recruitment specialist, one that would operate exclusively within the Taranaki market, catering specifically to the Engineering and Surveying sectors. With strong leadership and local New Zealand knowledge, Carrington Recruitment since it's inception has gone from strength to strength.
With a proven reputation in sourcing and placing quality personnel, Carrington Recruitment has become a well know name within New Zealand. Carrington Recruitment takes pride in supplying exceptional recruitment services and solutions that not only meet, but also exceed the expectations of all involved. Built by local people, with local knowledge and insights, Carrington Recruitment operates solely within New Zealand, meaning 100% of their efforts are directed across the small niche sector they work in, this is unique to Carrington Recruitment and is where we have a real advantage over any competitors.
We pride ourselves on our service and understand that no two candidates or clients are the same, so why offer generic solutions? At Carrington Recruitment we offer personalised, tailor made recruitment packages and solutions, built on strong relationships, that are unique to each individual or organisation.
This has been the approach since day one! In an industry whereby the only constant is change Carrington Recruitment remain flexible and open to the industry wide progress and changes. However with our feet firmly planted in Taranaki, the one constant you can rely on, is that Carrington Recruitment is passionate about being local and always will be.
Over the last five years Carrington Recruitment have cemented themselves as Taranaki's leading, locally owned, specialist recruitment provider and this isn't going to change. Proud to be local.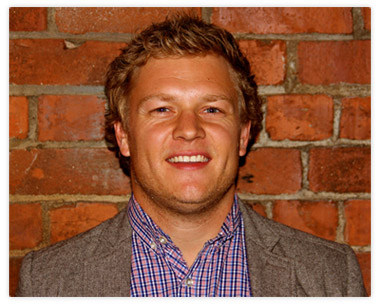 The face behind the name: Tim Carrington- Director
Having graduated Victoria University in 2003 with a BA in Psychology and Education, Tim dived straight into oil and gas. He spent a year working directly in the sector as a lease hand on the rigs and also as a trainee operator on a production station in Midhurst. This is where he gained an insight into rig life and how tough it can be gaining entry into this somewhat exclusive industry. Moving back into HR and working with the likes of the Taranaki District Health Board, Capital and Coast District Health Board, AECOM and HAYS he gained specialist recruitment skills in oil and gas and worked with major industry leaders to recruit both nationally and internationally.
After a number of years working in mainly in-house recruitment roles Tim knew he could provide a better service to clients. Returning to Taranaki, Tim had kept up his passion for the oil industry. He decided to focus his efforts in the oil patch with a particular focus towards the Taranaki region. This lead to the establishment of Carrington Recruitment. It is Tim's immense passion for the industry, values towards building long standing relationships and desire to see New Zealand's home of oil and gas prosper that sets him apart from the rest.

Mobile: 021 497211
Landline: 06 7575775
jobs@carringtonrecruitment.com